Discover more from The Briefly
New York City news digests. Always opinionated, always trustworthy. Get to know New York City one news story at a time. Written by Rob Blatt.
Over 2,000 subscribers
The Briefly for May 14, 2018 - Bootlegger Busted, Don't Feed Rats, Ferry Subsidies, AriZona Tattoos, and More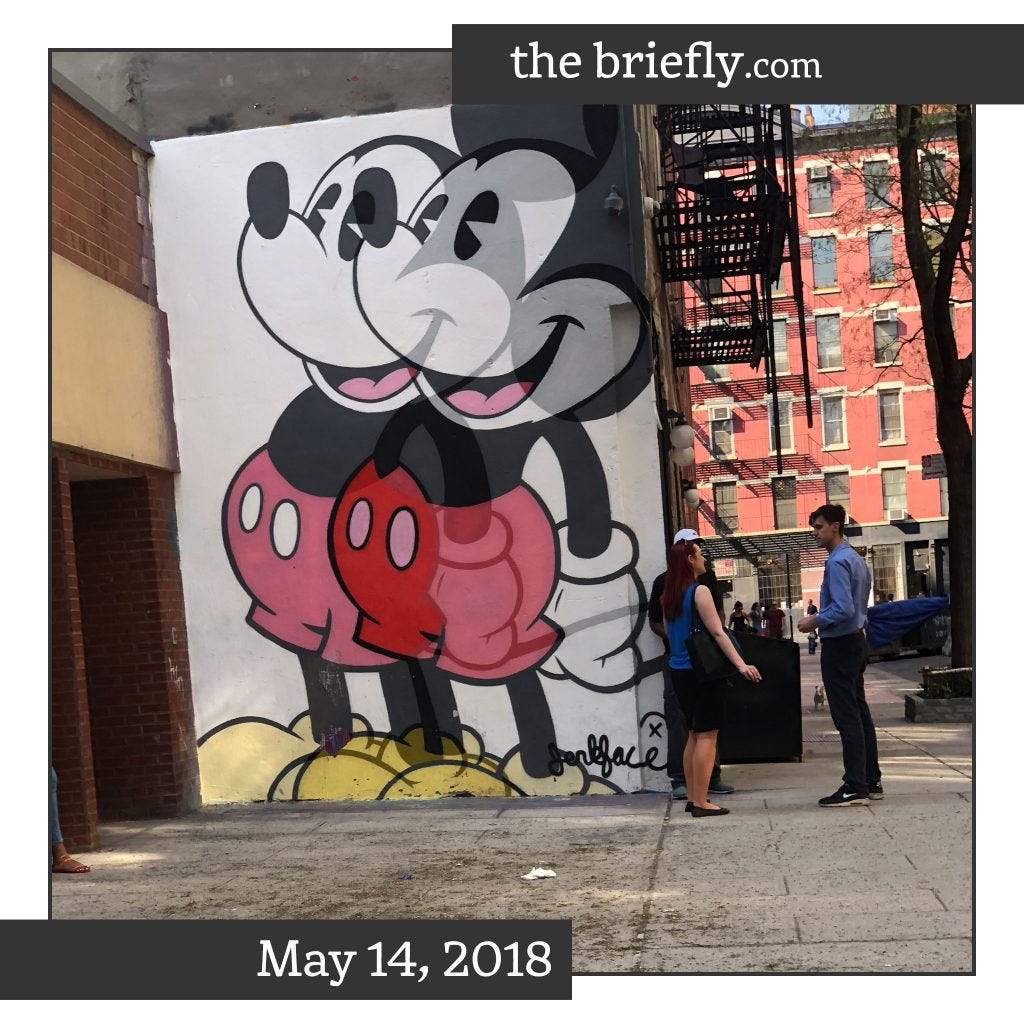 A prominent Staten Island Doctor was sentenced to two years in prison after being found guilty of taking more than $80k in bribes from a blood lab in New Jersey. Literal blood money!
A Queens principal earning $157,000 salary was reassigned after multiple sexual harassment and discrimination lawsuits cost the city over $600,000 to settle. Must be nice to have that kind of job security.
Following last week's arrest of the Shomrim Safety Patrol president on rape charges, the Brooklyn Daily Eagle outlines a troubling history of the Shomrim. BKLYNER has more about why the Shomrim president's arrest is important.
A former CB6 manager got a pay raise of $38,345 by forging the signature of his boss. He would've have gotten away with it too if it wasn't for those pesky cops.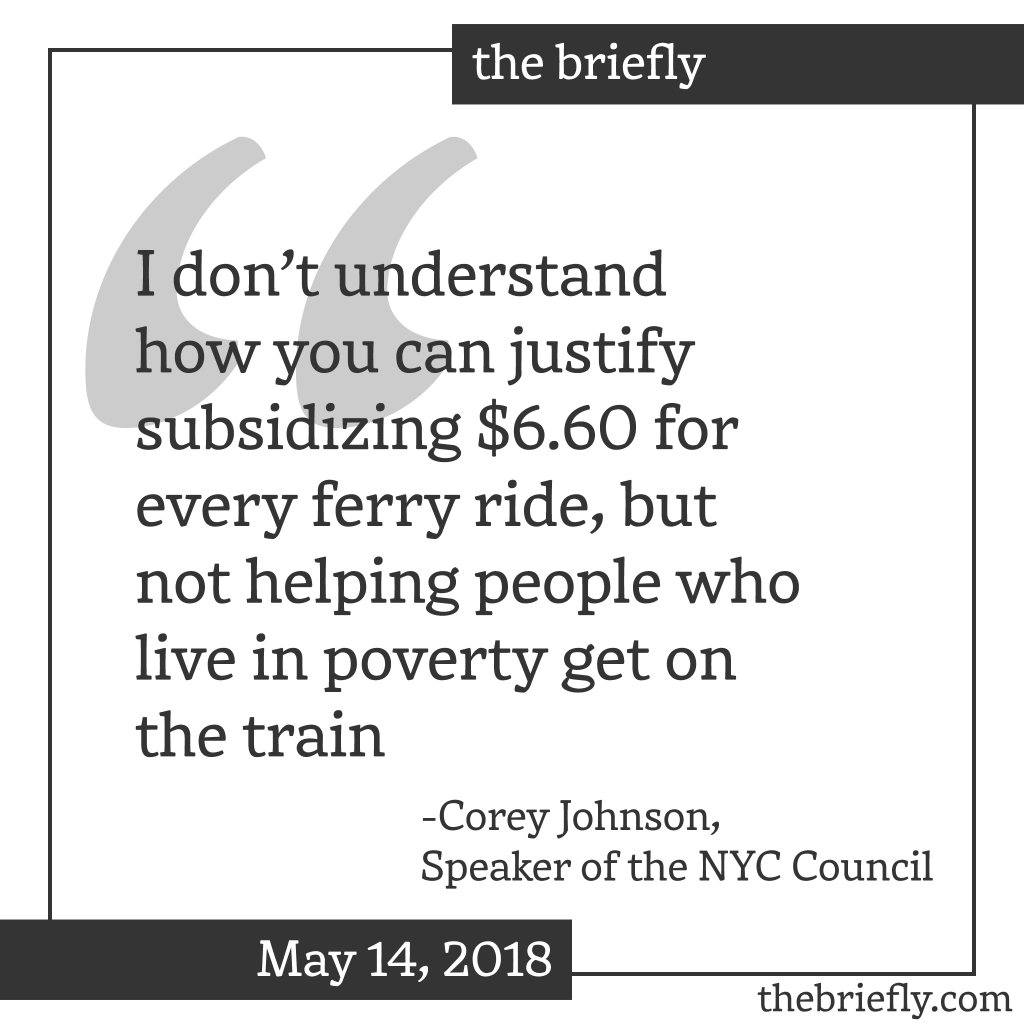 Sheldon Silver? Still guilty of fraud, money laundering, and extortion!
Congrats to the owner of Red Hook Winery for being the first bootlegger bust in the city since 1960.
The city, unable to let a single fad pass it by, announced a blockchain resource center and a contest for best way to use it in the public sector. "It's, uh, like bitcoin but for reporting jaywalking and, hmmm, ordering pizza.
A woman was killed in an execution-style murder in a Brooklyn public housing development bear the Broadway Triangle in Brooklyn last week and over the weekend the man who lived next door to her was found shot dead.
Assembly member Rodneyse Bichotte makes the case for Little Haiti in Brooklyn.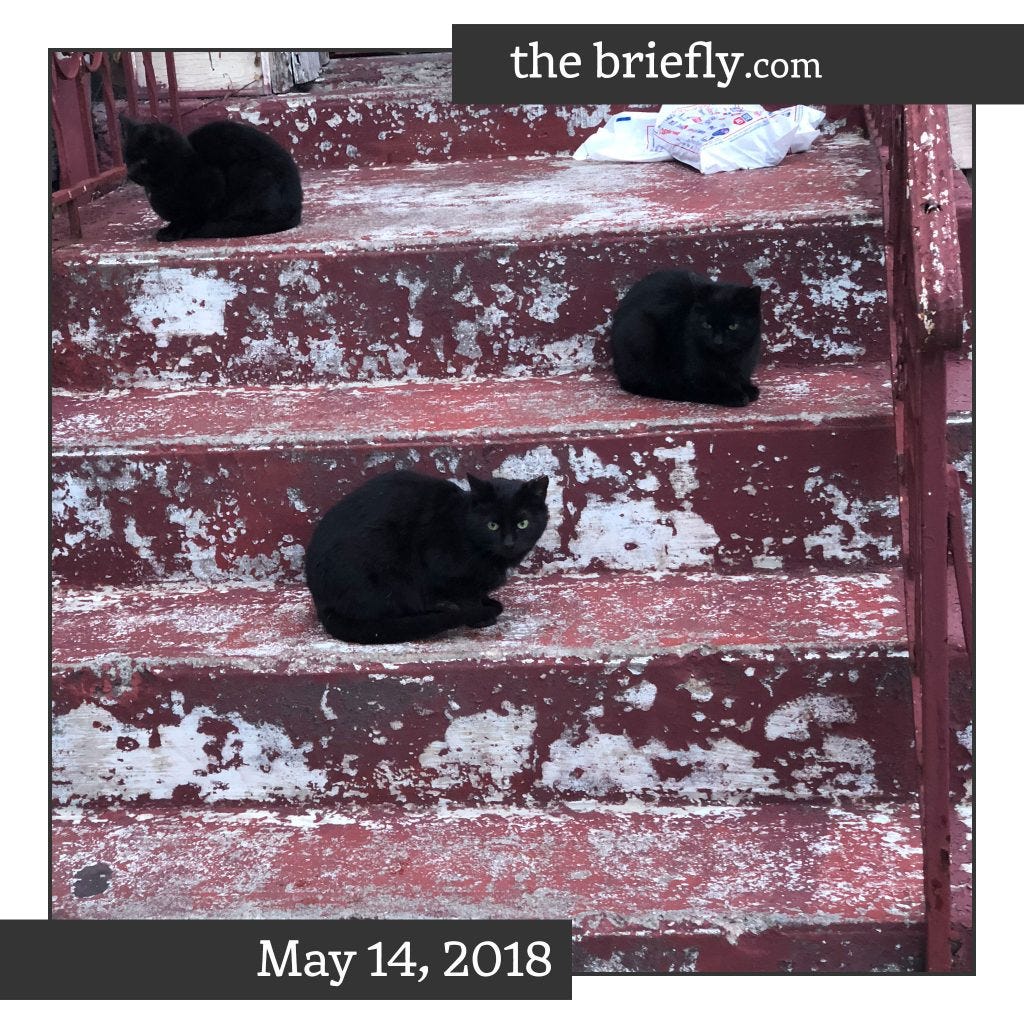 New Jersey won a SCOTUS case that will allow legalized betting on sports in casinos and racetracks. Assembly member Joe Lentol wants sports betting in New York.
A new law will require all buildings with three or more apartments to develop a smoking policy. Get ready for in-home smoking bans.
Get ready for midtown-style pedestrian areas in the financial district.
Free AriZona iced tea tattoos at the AriZona iced tea pop up shop this week. Reminder: tattoo removal costs more than 99 cents.
City hall is fighting NYC's growing rat population with... an information campaign telling you not to feed the rats.
---
Get featured in The Briefly by tagging your NYC photos on Instagram or Twitter with #thebriefly!
Today's office was the home office. If you have a suggestion for The Briefly's daily office, get in touch!