Discover more from The Briefly
New York City news digests. Always opinionated, always trustworthy. Get to know New York City one news story at a time. Written by Rob Blatt.
Over 2,000 subscribers
The Briefly for June 8, 2018 – Fair Fares, Avocado Squirrel, Clothing Recycling, AG Preet?, Pride Subway Ads, and More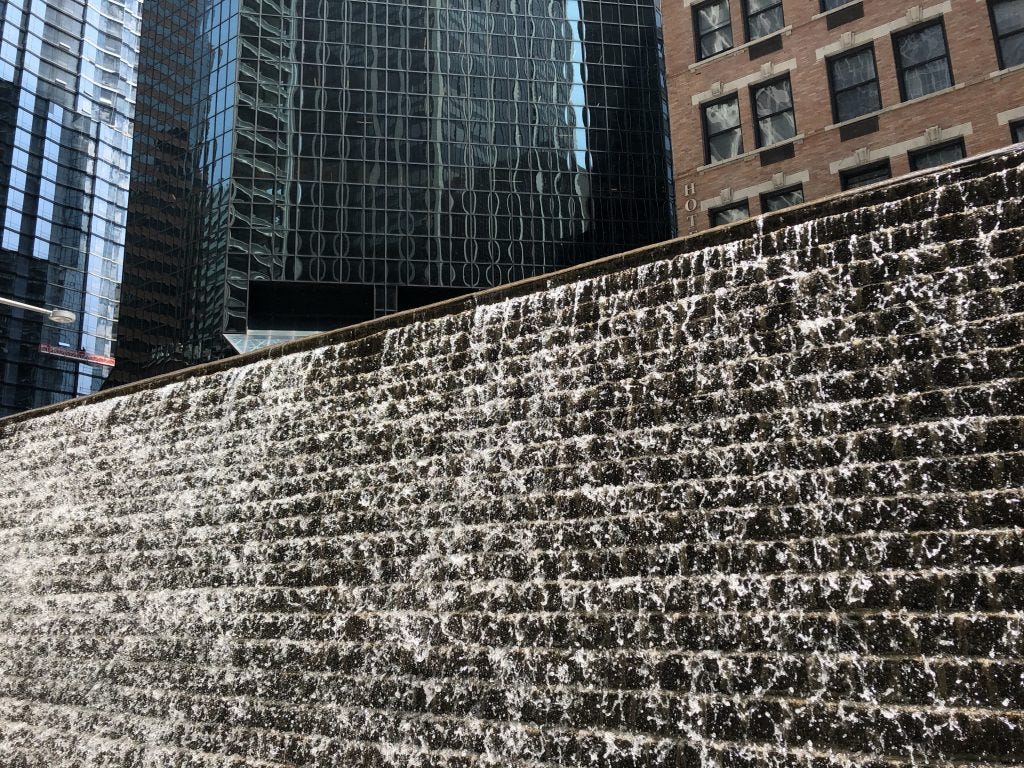 The city is closer to subsidizing Fair Fares, half-priced MetroCards for low-income New Yorkers. It's not the $216 million requested, but there's a tentative agreement for $106 million for the rest of the year. It's being reported that a handshake is expected on Monday.
If your building has more than 10 units in it, you qualify for a refashionNYC bin. The items you dispose of with the bin will be taken to Housing Works to recycle them. The average household in NYC threw out 125.2 pounds of textiles in 2017.
Brooklynites have been calling for the closure of the army base where Pablo Villavicencio was detained and handed over to ICE since 1906.Hey Ridge goes into the history of people calling for the base's closure and alternatives proposed to be put in its place. Pablo will likely be deported.
The cardboard box was invented in NYC.
Preet Bharara is one step closer to running for New York Attorney General.
The Pride subway ads celebrating have returned, reminding New Yorkers that it's 2018, tip your drag queen, and love is love is love.
Filming Around Town: Ray Donovan with Liev Schreiber is at Reade and W Broadway, After the Wedding with Michelle Williams is at Bowery and 3rd, The Kitchen with Melissa McCarthy is at 28th and 3rd, The Break with Michelle Wolf is at 10th St and 36th Ave in Long Island City and at Ditmars and 19th St, and John Wick 3 is at 42nd and Lexington.
The Times goes inside the dollar van wars.
Adam Harvey, owner of Bar Salumi in Gowanus, poisoned his neighbor's 60-year-old tree when it was obstructing his solar panel's sunshine. Harvey has a history of being a dick to his neighbors.
Get your mouth hole ready for the NYC Nutella Cafe, opening at University Place and 13th by the end of the year.
Councilman Chaim Deutsch is advertising two days for gender-segregated beach days on a Kingsborough Community College owned beach. The beach is normally closed when classes are not in session and Deutsch is sponsoring the two days for $400 each. The day for men is June 29 and for women it's July 27. Who knew you could rent a beach in the city for $400?
FaceGym, the world's first gym for your face, is located on the new second floor of Saks Fifth Avenue.
The city will fund shelter beds for homeless young people 21 to 24 years old in facilities that are LGBTQ-affirming and supportive as part of the NYC Unity Project.
A body was found in the Gowanus Canal on April 3, and the city declared it a homicide.
The best tater tots in the city, ranked by Gothamist.
Say goodbye to artificially black food. The city has banned activated charcoal in food and drink. Turns out it could make to birth control or other medications less effective.
Pizza rat is dead. Long live avocado squirrel!
---
Get your photo featured or suggest stories for The Briefly by tagging your NYC photos and news on Instagram or Twitter with #thebriefly.