Discover more from The Briefly
New York City news digests. Always opinionated, always trustworthy. Get to know New York City one news story at a time. Written by Rob Blatt.
Over 2,000 subscribers
The Briefly for June 13, 2018 – Fair Fares, Placard Reform, Keeping Chickens in Brooklyn, and More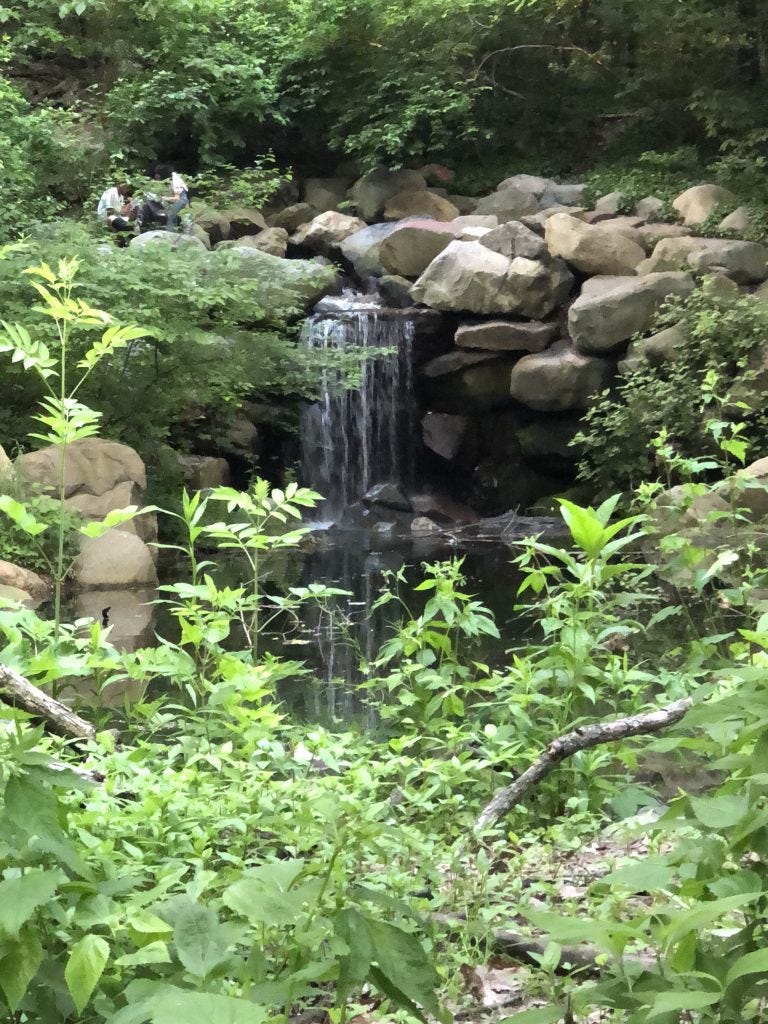 Brownstoner has instructions on how to keep chickens in your Brooklyn backyard. Perhaps there's a step by step set of instructions on how to not be a stereotype.
Cobble Hill gained a ten-foot-tall statue of Pablo Picasso wearing flip flops mowing grass by Elliott Arkin. The Spanish Gardener was unveiled by the Brooklyn Greenway Initiative on the corner of Columbia and Degraw Streets and remains there until July 15.
Fair Fares is finally a reality. Mayor Bill de Blasio and City Council speaker Corey Johnson reached an agreement on funding half-priced MetroCards for low-income New Yorkers.
"I feel like Brooklyn has been in my DNA since Welcome Back Kotter. I love you all so very much, thank you for giving me such a foundation for my career." John Travolta day was a hell of a party.
IHOb's burgers are... decent. Stick to pancakes.
The New York Transit Museum's annual Parade of Trains is this weekend. Six different lines will sport vintage cars.
CUNY is renaming its journalism school after Craig Newmark. His $20 million donation helped.
Filming Around Town: The Marvelous Mrs. Maisel is at Astoria Blvd and 27th St in Astoria, and The Kitchen, starring Melissa McCarthy, is at 4th and the Bowery.
It's been over a year since Mayor de Blasio pledged to "crack down" on parking placard abuse, and there aren't many signs of change.
Former Brooklyn Assemblymember Pamela Harris plead guilty to 11 counts of wire fraud and witness tampering. Harris represented Bay Ridge, Coney Island, Bath Beach and Dyker Heights and defrauded the city of $45,600 and FEMA of $25,000. She will be sentenced in September and faces up to 30 years.
Brooklyn restaurants are boycotting delivery of food to the army base where Pablo Villavicencio was detained.
Street artist Symbol is using Monopoly cards to highlight the insane prices for commercial rents around the city.