Discover more from The Briefly
New York City news digests. Always opinionated, always trustworthy. Get to know New York City one news story at a time. Written by Rob Blatt.
Over 2,000 subscribers
May 4, 2018 - Subway Closures, Human Remains on Hart Island, Flying Pizza to LA, and More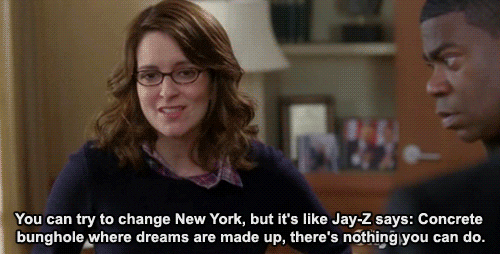 Mayor de Blasio announced that the city will push to open safe injection sites for heroin users. The sites would be built into existing needle exchanges without city finding. Overdoses killed 1,441 people in 2017, which is more than suicide, homicide, and motor vehicle deaths combined. A study claimed that this could save over 100 lives a year and save the city over $7 million in health care costs.
This weekend's subway closures include fun things like "no 2 or 3 between Manhattan and Brooklyn," "the N runs express from Canal to Dekalb," and "maybe you should get a bike."
The Jamaica Together program will partner with The Association of Community Employment Programs for the Homeless to clean and beautify Guy R. Brewer Boulevard in Queens between Tuskegee Airmen Way and 109th Ave. The program will provide jobs for New Yorkers in need and is backed by Queens Borough President Melinda Katz.
Film Forum is temporarily closed for two months to renovate and upgrade its three theaters and add a fourth screen.
There's an inter-agency struggle between Parks and Corrections over who should manage Hart Island, the city's off-limits mass grave site. Erosion has been exposing human remains on the island's shore and Parks thinks they can manage the island better.
https://www.instagram.com/p/BiW_QW3Amxe/
Second Avenue has a new plant-based Japanese restaurant from Matthew Kenney. If his name is familiar, he was involved with 00 + Co, Bar Verde, and Pure Green.
72 St & 86 St B/C stations are closing on May 7 and June 4 and won't reopen until October. Happy Friday!
Since no decent pizza exists outside of the city, JetBlue has resorted to delivering 350 pies a day from Patsy's Pizzeria in East Harlem. It's only happening between May 9-11, and after that California becomes the pizza desert we all know it to be.
State Senator Simcha Felder, who is a part of the cabal of Democrats in the state Senate who caucus with Republicans and prevent NY from being a truly Democratic state, made a visit to the Bay Democrats. BKLYNER was there and has the audio.
Represent your old school Williamsburg cred with a shirt with the logo of everyone's favorite 90s cocaine bar Kokie's.
https://twitter.com/BoweryBoys/status/992391199733551104
The Sunnyside Yards mega project, mentioned in yesterday's briefly, is already upsetting local officials.
Don't be racist, like this guy was on the LIRR. The MTA is "actively investigating this report."
The story about how a beloved UWS pizza shop turned Gyroshop turned beloved pizza shop slash Gyroshop that also serves burgers.
A 29-year-old man was shot and killed in a playground on Dekalb Ave and Syyvesant Ave in Bed-Stuy. No arrests have been made and an investigation is underway.
If you can't participate in one of the many Jane's Walks today, 6sqft has put one together through her home neighborhood of the Village for you.
https://twitter.com/HistoryToLearn/status/992263896143548416
Eater put together The Eater's Guide to New York City, which includes their five favorite pizzerias. Michael Scott's favorite isn't included.
The Village Voice is celebrating May the Fourth with a 1977 interview with Mark Hamill.